The head of Executive Power visited the "Sun City Naftalan" health center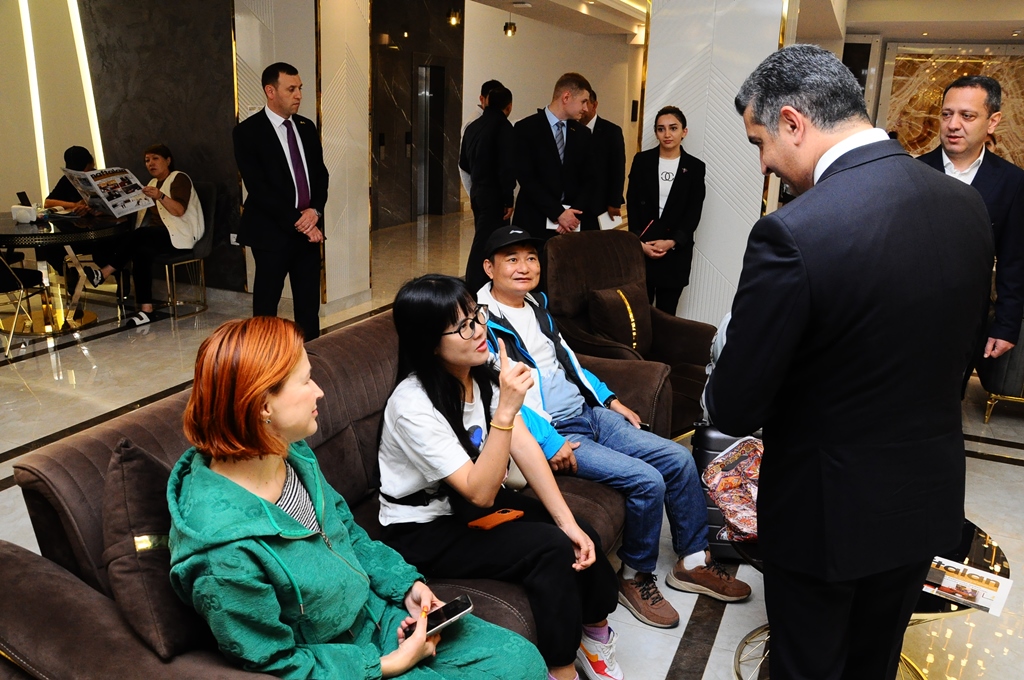 Today, the city of Naftalan is developing day by day and has become an international tourism center. The commissioning of the newly opened modern treatment center is also important in the socio-economic development of the city.
The Head of the Executive Power met with tourists at the newly opened "Sun City Naftalan" health center in the city. Local and foreign tourists received answers to their questions about Naftalan, which has a unique wealth, and also expressed their gratitude for the conditions created for tourist satisfaction in the center.
In addition to local tourists, foreign guests from Turkey, Russia, Kyrgyzstan, Kazakhstan and China receive treatment at the center.